Chair Rails: Buy Decorative Wood Chair Rails in St. Louis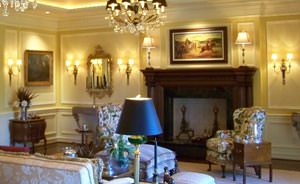 Chair rails are commonly used to add decorative elegance to any room or plain wall. At St. Charles Hardwoods, we carry a wide selection of wood chair rails in stock in many different styles and designs. We also stock chair rails in several different species including birch, poplar, and red oak. To see our entire selection of chair rails and moulding available, please come into one of our stores or contact us at our St. Louis hardwood lumber company.
Our Chair Rails
We carry a wide variety of styles of chair rails in stock in many different species. This includes:
Birch Chair Rails
Poplar Chair Rails
Red Oak Chair Rails
Cherry Chair Rails
Hard Maple Chair Rails
Walnut Chair Rails
Pine Chair Rails
If you are interested in a specific chair rail design, and we do not carry it in stock in the wood type you would like, we can easily and quickly have it made to meet your specifications. We can have your chair rail available to you with a quick lead time in order to meet your needs. To see our complete selection of chair rails available and to select and purchase the chair rails that meet your particular needs for any project, please come into our St. Charles Hardwoods store today.
More About Chair Rails
Chair rails were originally intended to be used in dining rooms to protect the walls from damage commonly caused by chair backs that bump into the wall. Today, chair rails can be added to any room to add character, interest, elegance, and style to simple walls. Chair rails are frequently used in a variety of rooms throughout the home including in: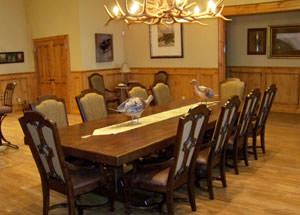 Formal Living Rooms & Sitting Rooms
Family Rooms
Bed Rooms
Nurseries
Dining Rooms
Breakfast Rooms
Bathrooms
Hallways
Studies & Home Offices
Chair rails can be used alone to add style and character to otherwise plain and simple walls or along with other mouldings and decorative elements including:
Installing Chair Rails
Installing chair rails is fairly simple and straightforward and often many do-it-yourselfers and homeowners are able to handle this project themselves. When installing chair rails it is important to follow some basic steps.
Step 1: Determine the Chair Rail Height – Typically chair rails are installed between 30 to 26 inches high. When deciding what height to install your chair rails you should consider the height of the chairs, window height, and the height of any paneling or wainscoting to be used in the room.
Step 2: Mark & Cut the Chair Rails – When cutting the chair rails it is important to measure closely in order to ensure a perfect fit. For corners, the chair rail should be mitered at the right angle so that there is a perfect fit.
Step 3: Paint or Finish the Chair Rail – It is easier to paint or finish the chair rail before it is installed on the wall. When finishing chair rails they can be stained or painted to match any other moulding that is used throughout your home.
Step 4: Attach the Chair Rail to the Wall – Chair rails are most often secured to the wall using a combination of wood glue and finishing nails. Finishing nails are typically inserted into the high parts of the moulding to prevent splitting.
Step 5: Complete the Finishing Touches – This step includes puttying over the nails, caulking the joints, and touching up the paint or finish where needed to ensure a perfect look.
Buy Chair Rails in St. Louis
If you would like to see our complete selection of chair rails available, please contact our hardwood lumber company or visit our St. Charles Hardwoods store today. With our large selection of moulding and chair rails in stock, we have everything you need for any size project.