Our St. Louis Hardwood Company's Local Mill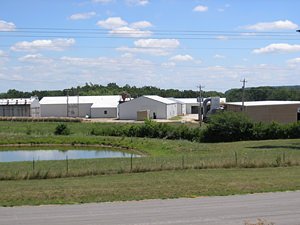 As one of the leading hardwood lumber companies in the St. Louis area, we are proud to own our own local mill. Our hardwood company's mill is located in Bowling Green, Missouri just under 50 miles away from our St. Peters location. This mill supplies a variety of the different types of moulding and other hardwood lumber and wood products that we carry in stock at our St. Louis stores. Additionally, by owning our own mill, we are also able to accommodate our customers' needs in a more complete way than other local hardwood companies and wood suppliers are able to.
To learn more about the local mill owned and operated by our hardwood company, please contact us at our St. Charles hardwood lumber company online, by phone, or in person at one of our St. Louis area stores.
Get Quality Hardwood Products from Our Company's Mill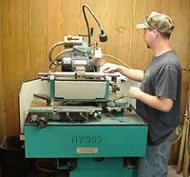 As one of the few local hardwood companies to own our own mill, we are able to offer hardwood solutions to meet any of our customer's needs. By operating our own local mill, we ensure that we are able to supply our customers with the quality hardwood products and lumber they need at all times. We can also develop custom solutions if necessary and will offer the best possible service to our customers.
Our mill supplies all of the architectural mouldings and S4S lumber material that we stock at both of our St. Louis hardwood company store locations. We also have over half of a million board feet of stock lumber available in our mill that is ready for use at any time to meet custom orders and fill our customers' unique needs.
Our Local Mill Services
Our mill is located on over 20 acres and is able to offer a variety of services for our hardwood company. For example, we have a kiln located on site at our mill that dries the lumber we use. We also have four moulders that run non-stop to keep up with moulding production needs for our St. Louis hardwood store locations. Our mill also has a special molder that can produce any style custom radius arch. We also have a glue clamping machine that we use to make custom butcher block tops.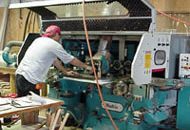 Our mill is also equipped with its own knife grinding shop. This allows us to produce custom knives to create any type of custom moulding or woodwork to meet our customers' changing needs. We can create custom moulding and millwork in nearly any hardwood or softwood species for any type of project.
The complete mill services that our local hardwood company can provide include:
Custom Planing
Component Part Cutting
Gluing
Sanding
S4S Lumber Production
Radius Moulding Carving
Butcher Block Top Production
Custom Moulding Production
Learn More About Our Hardwood Company & Our Mill
If you would like to learn more about the mill services that our hardwood company can offer, please contact our hardwood lumber company today. From creating custom millwork, hardwood, lumber, and other products to meet your particular needs to providing our wide selection of in stock wood and lumber products that we carry at our St. Louis stores, we can meet the needs of any contractor, do-it-yourself homeowner, fine woodworker, furniture builder, cabinet maker, home builder, or other woodworker.