Paulownia Wood: Buy Paulownia Lumber in St. Louis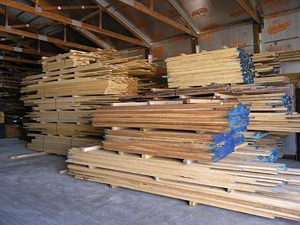 When looking for wood for construction projects or building furniture, more and more people are showing an interest in Paulownia wood. This wood is strong and resilient, making it perfect for construction work and a variety of other purposes. Paulownia is also a very light type of wood, weighing only about 14 lbs per cubic-foot, and it also makes a great insulator as well. Therefore, Paulownia has many advantages to offer over other types of wood and lumber commonly available.
At St. Charles Hardwoods, we have a wide selection of Paulownia lumber for you to choose from. Therefore, no matter what your needs, you can find the lumber for any project at our St. Louis stores. To learn more about Paulownia wood and its uses, call us at 636-926-2000 or 636-717-1770 and we will be happy to answer your questions. You can also visit one of our St. Louis area stores to see our complete selection of Paulownia wood and to shop today.
Why Using Paulownia Wood Gives You an Advantage
Strength and Durability – Recent studies have shown that Paulownia is a fantastic wood to use for construction projects and building furniture. This is because of its high strength and longevity. Paulownia is even considered stronger than the traditional Balsa wood, which is used widely in the United States. It was shown that a 3/16 slice of Paulownia was able to bear the same weight as a 3/8 slice of Balsa. Therefore, since the wood can be cut at nearly half the thickness of regular lumber, you save space and money.
Workability – Another positive aspect of the nature of Paulownia wood is that it is an easy wood with which to work. It is easy to carve. It has also been known to take screws and nails without cracking or splitting the way some woods do. In fact, tests have shown that more common woods like white pine and yellow poplar split more frequently than Paulownia. This lumber is also practically knot-free, which makes it consistent and allows for easier cutting.
Stability – When you are constructing something out of wood, it is important to have a material that can withstand changes in temperature. Paulownia has been known to be a very stable wood under climate changes, especially variations in humidity. Compared to other woods, it expands and contracts very little and shows virtually no signs of warping. Resistant to decay and insects, Paulownia is a great choice for places that experience drastic changes in humidity throughout the year.
Aesthetics – The color of Paulownia wood is something that most people love. Its light-blonde shade is similar to White Ash, but it can be stained with many different colors to take on the appearance of other woods. Once the wood is planed and finished, it is silky and smooth to touch and has a beautiful luster.
Origins of Paulownia
Paulownia trees naturally grow throughout China, and many varieties can be found there. For many years, Chinese as well as Japanese artisans used the wood to make ceremonial footwear, furniture, instruments, and decorative molding. The lightweight but strong nature of this wood made it a great asset.
In the United States, Paulownia is cultivated along the southern parts of the country. As people have discovered the advantages that come with using Paulownia for woodwork, the demand has risen greatly. These days, there are many uses of Paulownia wood ranging from furniture building to instrument manufacturing.
Buy Paulownia Lumber in St. Louis from St. Charles Hardwoods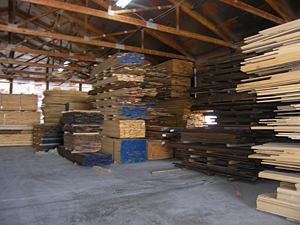 At St. Charles Hardwood, we bring you the best wood from across the country. We have many types of wood and lumber available and we carry one of the largest selections in the area. We have a wide selection of Paulownia lumber to meet all your needs. To learn more about this wood or any of the types of lumber we supply, contact us or come by one of our St. Louis hardwood lumber company stores today.