Our Wood Products: Buy Moulding, Flooring, Lumber, Plywood, & More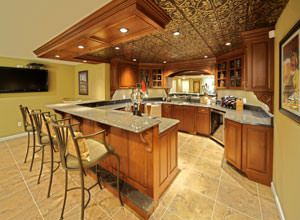 At St. Charles Hardwoods, we sell a variety of wood products including many different types and styles of hardwood lumber, plywood, moulding, stair parts, decking, decorative carvings, and more. We also carry many different woodworking tools and other accessories. With our large selection of wood and hardwood materials and other products available, we are a complete woodworker's store. We have the wood products to meet the needs of any woodworker including fine woodworkers, furniture builders, cabinetmakers, homebuilders, contractors, hobbyists, do-it-yourselfers, and more.
Our selection of wood products that we have available or in stock in our St. Louis area hardwood lumber stores includes:
These wood products are available in stock in our stores in many different styles, several popular wood species, and a wide variety of designs. We also carry or can order many popular brand name wood products including Woodharbor interior doors, WM Coffman stair parts, and Ultra-Flex and Flex Trim mouldings. Finally, we can also custom mill many different hardwood materials including mouldings and other lumber in order to meet your particular needs.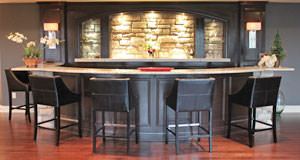 You can learn more about the custom mill services available from our hardwood company here online.
You can also contact our hardwood lumber company or visit our St. Louis store today to learn more about any of these wood products that we can supply or that we stock in our stores.
Additional Woodworking Products: Tools & Accessories
In addition to selling a variety of types of hardwood, plywood, and lumber products, we also carry many woodworking tools and accessories as well. This includes a wide variety of products such as:
Router Bits
Saw Blades
Joiners & Planers
Clamps
Hand Tools
Wood Glue
Nails & Screws
Stains
Hardwood Floor Cleaners
And More!
Buy Our Wood & Woodworking Products in St. Louis
To see the complete selection of wood products, hardwood, plywood, lumber, and woodworking tools that we carry and supply at our St. Louis stores, please contact us or come by one of our hardwood lumber stores today. With our wide selection of products available and our knowledgeable, friendly, and helpful staff, you can trust us as your primary source to meet any and all of your woodworking and lumber needs.