Select from a Wide Variety of Stair Tread Parts at St. Charles Hardwoods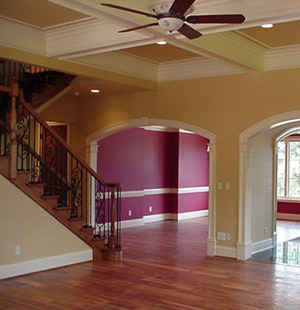 Whether you are walking up to your room at home or your office at the workplace, the importance of sturdy and safe stairs should not be ignored. An essential component that increases the safety and stability of a staircase are stair treads. These flat horizontal pieces of wood are especially important in helping you get up and down the stairs in a safe manner.
St. Charles Hardwoods offers the finest range of wooden stair treads for St. Louis area residents. We supply a large selection of in stock stair tread styles and we can also custom make stair tread pieces out of a variety of wood species. We can even custom match any existing pieces for stair tread replacement. To see our complete selection of stair tread pieces and other stair parts, come by one of our St. Louis stores today!
The Main Functions of A Stair Tread: Why Is It Important?
In the simplest terms, a stair tread is the component of the stairway that is stepped on i.e. the flat horizontal surface. At St. Charles Hardwoods, we offer all types of wooden stair treads. Apart from offering readymade stair tread parts, we can also make customized solutions to give your home a unique look.
Here are some important things to keep in mind about stair treads.
Choosing the right stair tread pieces during the design process can minimize safety risks and make the construction more solid, stable, and secure.
Stair treads are not just safety accessories but can double as a stylish component when the right wood species is chosen.
These components are not only functional and stylish but also must blend seamlessly with the rest of the interior space to create a balanced and visually appealing result.
Hardwood stair treads are low maintenance and can last for years if maintained properly.
At St. Charles Hardwoods, we sell a wide range of wooden stair tread parts. Regardless of your design needs and quantity, we can help. We can cater to single home projects as well as large commercial ventures. To learn more about our stair tread selection, get in touch with our experts at St. Charles Hardwoods today.
Why Should You Choose St. Charles Hardwoods For The Best Stair Tread Selection?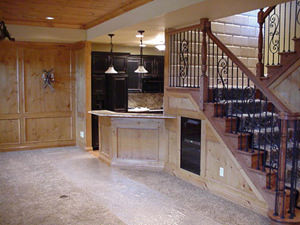 If you are looking for excellent deals on stair tread parts in the St. Louis area, your search ends with St. Charles Hardwoods as we offer the best selection of stair tread components to suit the décor of your home.
Since 1988, our experts have helped many residents in the St. Louis area by supplying stair tread parts to satisfy their every need. Customers choose St. Charles Hardwoods for all of their woodworking and stair parts supply needs as we can offer:
Wide variety of hardwood stair tread components
Copious stock of every product to ensure year round availability
Extensive range of add-ons to augment any look
Affordable and precise matches for old parts
Unique range of designs and styles for customization
Visit St. Charles Hardwoods Today to See Our Selection of Stair Tread Parts
To see our in stock selection of stair tread parts and other staircase parts or to place a custom order, contact us or come in to one of our St. Louis area stores today!