Choosing From Different Types of Stair Risers for Your Home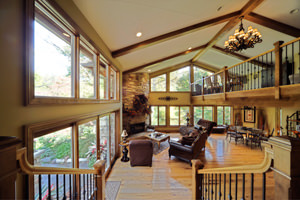 If you are installing a new staircase in your home, office, or any other building, you will need a variety of different types of equipment and stair parts. Stair risers are one of these important stair parts that you will need. At St. Charles Hardwoods, we offer a wide range of types of wood stair risers. If you are looking for quality stair risers with that will offer durability and strength, come in to one of our St. Louis area stores today to see our large selection of options.
Why Are Stair Risers Important To Your Home?
Stair risers are a key element of any staircase. Commonly available in different types of natural and synthetic materials, these horizontally placed pieces support each step along the entire length of your stairway. The main function of stair risers is to support the treads on the stairway. They also make a stair case look more closed off and complete.
Stair risers are available in a variety of materials including many different types of wood. At St. Charles Hardwoods, you can choose from wood risers such as red oak, white oak, poplar, and maple wood risers as well as risers made from many other synthetic materials. You can also opt for customized risers with specific detailing and design to suit the interiors of your home. You can also finish wood risers with stain, paint, tile, or other materials in order to enhance the look of your staircase.
Finding the Right Stair Risers
Two of the biggest considerations when building a stairway are determining the number of steps and the size of the treads and risers. While figuring out the number of stairs is relatively simpler, deciding on the size of the treads and risers requires more research. In many cases, building codes will dictate the appropriate height that your stair risers should be. The standard height for stair risers is typically between 7 inches and 8 ½ inches.
How to Find the Right Riser Height: There are certain rules of thumb you can apply to determine the ideal stair riser height for your home. These rules ensure that the stairs are comfortable to use and are not too shallow or steep.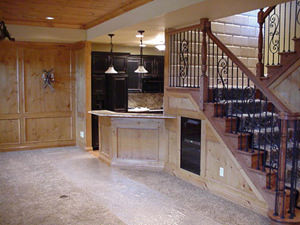 The Rule of Thumb: A popular rule of thumb suggests that for an average stair riser, the height of the two risers plus the length of one tread should ideally range around 24" to 25". Following this rule, you can approximate that the average height of the stair riser is roughly around 7" to 7.5" assuming the treads are 10" in length.
The Division Method: Another way to determine the ideal riser height is to divide the distance between the ground and the top of the stairway. All risers must remain the same in height and should be equally divided depending on the height. Find a whole number that divides the total height of the stairway into numbers between the ideal 7" – 7.5" height.
Want to know more about installing stair risers in your home? Contact our experts at St. Charles Hardwoods to know more about choosing the right type of stair riser.
Get the Best Options in Stair Risers Only At St. Charles Hardwoods
Are you looking for excellent stair risers in the St. Louis area? Your search ends at St. Charles Hardwoods where we stock a wide range of stair risers to suit any stair design and build. Visit our stores to browse through our excellent selection of wood risers to find the most suitable option for your needs or contact our experts today for more information on our collection of stair risers.